Plan, strategize and launch your first profitable virtual summit with ease.
I successfully organized and launched my very first virtual summit within 90 days with zero experience thanks to the Summit In A Box resources. I've now hosted three summits, and my most recent one grossed over $34,000. If you want to host a virtual summit, it's a no-brainer to join Summit in a Box.
- Eden Fried, Rebel Boss Summit Host
Get on the fast track to a thriving online business with a virtual summit.
How would things shift in your business if you could connect with 20+ experts in your industry and get in front of thousands of perfect-fit leads all at once?
Think about the peace of mind you'd have knowing that your email list was filled with people who know exactly what you're about, and are actively seeking out opportunities to work with you.
Instead of constantly working to get your name out there, imagine having an influx of visibility and speaking opportunities coming to you.
After months (or years) of hustling for slow growth, you're ready to shift the trajectory of your online business in a big way.
You know you're ready for more.
More visibility, more income, more impact.
You've experienced success in your online business, but your growth has stalled, despite constantly putting out new content or spending a ton on ads. You're tired of seeing others in your industry get invited to things you'd love to be a part of, wondering why these opportunities keep passing you by. Something has to change for you to break past this plateau and finally reach the next level.
You've seen the massive growth that others have experienced after hosting a summit, and you want a piece of that pie. You want to get your name out there as the go-to expert in your industry, skyrocket your email list growth, and see a jump in your revenue that you haven't seen in years. It's time to break out of your corner of the internet and finally have the impact you're here to make.
Hosting an online summit means skipping years of hustle and launching you right into:
3x-ing your monthly revenue (or more)
Doubling
(or tripling!)
your email list
Booking out your services months in advance
Being seen as a leading expert in your industry
Creating a true and meaningful impact in your audience's lives
Wondering if you have what it takes?
Here's what you

don't

need to host a virtual summit:
You don't have to start with a big email list (your summit is how you'll get there)
You don't need to have 6+ figures in revenue (you can start small and still host a successful summit).
You don't have to be a big name or have a ton of connections (you'll make them through your summit)
All you need to get started is a desire to skyrocket your online busines growth and make a meaningful impact in your industry with a virtual summit.
I'll show you how to do the rest.
Hosting a virtual summit seemed overwhelming, but Krista helped me see that it was really doable right now. Summit in a Box helped me realize who I wanted to reach and how I wanted to reach them. We went from 0 to 900 subscribers in 5 weeks thanks to running our first virtual summit.
- Jordan Aspen, Make Your Dream Job Summit Host
No one should ever have to start their summit from scratch.
Unlike most summit courses that give you strategies you have to figure out how to implement on your own, we take a different approach.
Summit in a Box® gives you the proven strategies PLUS literally every resource you could think of including copy templates, graphic templates, tech tutorials, marketing plans, speaker resources, and so much more to make your summit as streamlined and profitable as possible.

You won't find this type of comprehensive summit hosting support anywhere else.
Within 10 minutes of pitching a dream speaker, she replied with yes, she'd love to! After that, the "yes" responses started pouring in and I am so grateful for the resources here. You can't go wrong with any of the templates in Summit in a Box. For the first time, I really feel like I got this! Thank you for everything Krista!
- Jessica Groop-Santise, Tales from the Backend Summit Host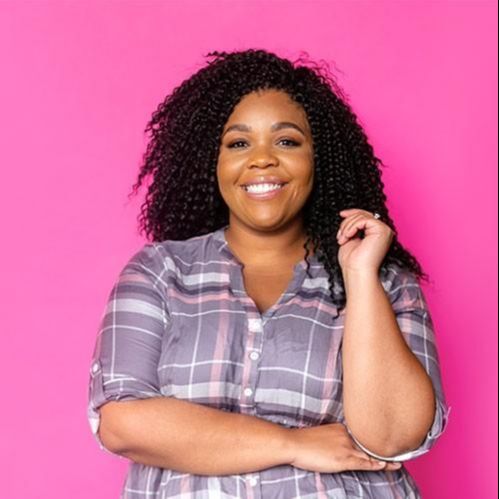 Krista is my go to in learning about the latest and best strategies in Summit production. She is the Queen of Summits with her Summit in a Box signature program and provides top performing strategies that have led my clients to 5 figure summits. If you're looking for top strategies, endless templates, and THE textbook for creating your own Summit, then you need Krista!
- Nicole Batey, Executive Summit Producer
I remember how overwhelmed I felt when trying to navigate my first summit completely on my own. Sometimes I look back and wonder how in the world I did it, especially without any support, templates, processes, or resources to make it easier.
I had to figure out every detail on my own, wondering every step of the way whether I was missing some critical piece that would result in a total flop.
But you don't have to plan your summit in the dark. You can have everything you need to make your very first online summit as stress-free, simple, and profitable as possible right at your fingertips.
Everything you need (literally!) to plan, strategize and launch your first profitable online summit with ease.
Inside Summit in a Box®, you'll find the exact processes and strategies I've used to generate over $310k in revenue from online summits and that online businesses owners in industries from online marketing to photography, motherhood, and tourism have used to launch and profit from their very first online summits.
These resources are the result of hundreds of hours spent researching, planning, writing, and creating the materials for my first online summit, which brought in $16k with an email list of less than 500. Since then, I've hosted 9 more summits, with my most successful summit bringing in $121k, and I've continued to perfect these processes and templates along the way to make a complicated process into something easy and manageable
I've done the hard work of figuring out what works and what doesn't to create a profitable and impactful online summit and turning it into a repeatable process. And now I'm giving it all to you, so you can plan, strategize, and launch your first profitable online summit with ease!
I was working with a client who had ambitious goals and zero audience. We were hoping for 2000 registrations. Instead, we had 9500 registrations and made just shy of 6-figures. If you're thinking of running a summit and you don't have Summit in a Box, think again, you need it. The attendees are already excited for next year!
- Dama Jue, Details to Dama
Just follow the steps through the proven
10-Stage Process
There are 10 stages you'll go through as you plan your profitable online summit. Summit in a Box® breaks down each of these 10 stages into easy-to-follow processes and task lists, with step-by-step guides, tutorials, and templates to make the whole process as simple and stress free as possible.
Stage 1: Goal Setting + Initial Planning
Determine your goals, choose your summit niche, topic, and launch date, and map out the plan for launching your summit. Taking the time (and learning the strategies) to do this right is the difference between making a couple hundred dollars from your summit versus tens of thousands of dollars
Stage 2: Website and Tech Setup
This is the stage where most people want to throw in the towel, especially if you're not a "tech person." But it doesn't have to be overwhelming. Inside Summit in a Box® you'll find a breakdown of all the tech options involved in hosting your summit + task lists, tutorials, and website + copy templates to help you get the tech for your summit set up without a headache.
Stage 3: Speaker Outreach
Things start to get exciting at this stage! This is when your vision for your summit will really start to come to life as you start to form your speaker lineup and finalize your presentation topics. With the speaker outreach email scripts and strategies you'll find inside Summit in a Box®, you'll hear a whole lot of yeses when you send out your pitches - even from people with large audiences and well-established brands!
Stage 4: Speaker Management
Once you reach this stage, you'll wonder why you were so nervous about pitching your speakers and realize that the real challenge is managing them! I won't lie, if you go in without a plan, managing speakers can be a lot like herding cats. The automated, step-by-step process inside Summit in a Box® makes it so much easier.
Stage 5: Engagement Planning and Setup
This is one of the most overlooked stages of planning an online summit. Being intentional about engagement will set your summit apart from the rest and create big results for everyone involved. But you have to plan for it! From nurturing attendees after registration to building one-on-one relationships and creating a positive community atmosphere, there are processes, scripts, and templates for it all inside Summit in a Box®.
Stage 6: All-Access Pass Planning, Creation, and Setup
Since online summits are free to attend, your all-access pass is your first big opportunity to bring in income from your summit. At this stage you'll decide what to sell and how to price it, and create a strategic plan to get the sales rolling in.
Stage 7: Promotion
This is where the time and intentional planning from the first 6 stages starts to pay off! Inside Summit in a Box you'll find step-by-step promotion strategies along with copy and graphics templates to simplify your own promotion strategy, and make it easy for your speakers and affiliates to promote as well.
Stage 8: The Live Event
The week of your summit will be a busy week, but the prep work you did beforehand will give you the space to show up and be present during your event. By doing the prep work and following the proven strategies inside Summit in a Box, you'll be able to support and engage with your speakers and attendees during your summit rather than running around finishing up last minute details.
Stage 9: Event Wrap Up
When your summit is over, you're not done just yet. You'll need to take care of the final details for wrapping up your summit like making changes to the website, closing registration, sending your affiliate payouts, and showing appreciation to your speakers and attendees. The task lists, scripts, and tech tutorials inside Summit in a Box make it easy to wrap up your summit and make sure you don't miss a thing.
Stage 10: Post-Summit Profits
Your profits don't have to stop once your summit is over! The All-Access Pass sales you make during the summit are just the beginning. By this stage, you've added a lot of new names to your email list, and now it's time to nurture those new leads and continue bringing in profits through your products and services. A little planning here will go a long way.
You'll also find bonus stages on Affiliates, Sponsorships, Open for Registration, and Reviewing Your Success.
Summit In A Box made this process easy and smooth. I had so many people deterring me from doing a summit because "it's hard, there's not much financial return, and you only get a little exposure". Well, Summit In A Box made sure that literally none of that was true and broke the process down to make it manageable. I brought in over $12k, had a 12% conversion rate, AND my email list quadrupled in size! I can't wait to host my next one.
- Mia Valdez, The Gram Glow Up Summit Host
Worth every penny. It's the best investment in my business that I've made in the last 2 years! Love the step-by-step and the program leaves no stone unturned.
- Stacy Brookman, The Life Story Summit Host
Peek behind the curtain and
see what's inside!
Summit in a Box® includes everything you need to make planning, strategizing, and launching your first profitable online summit EASY including templates, swipe copy, scripts, strategy, training, tech tutorials, and more. Take a sneak peek at everything that's inside:
Seriously the BEST resource ever!!!! Would NOT have been able to launch my Summit without it!!
- Lauren Harper Grove, Instagram for Wedding Pros Summit Host
Your program is AMAZING. The level of detail you provide is making this a breeze for me.
- Nayo Carter-Gray EA - Taking Your Firm Virtual Summit Host
Bonuses
Plus, value-packed bonuses to help you take your summit even further.
BONUS: Private Student-Led Community ($200 Value)
Get access to our private student-led community where you can ask your peers for feedback, celebrate wins, and never feel alone on your summit-hosting journey. The Summit in a Box team also leads a Q&A thread once per week!
BONUS: Private Podcast Feed ($200 Value)
Get access to a private podcast feed, containing all of the strategy trainings inside of Summit in a Box to make learning on the go and reviewing what you've learned easy!
BONUS: Custom AI Apps to Support Your Summit Planning

 

($500+ Value)
While our trainings and templates make sure you never have to start from scratch, sometimes it's nice to just have someone else do the work FOR you. That's exactly what you get with our custom AI apps.
Get real-time feedback on your summit positioning and generate your tagline, based on our templates.
BONUS: The Ultimate Summit Buyers Guide ($300 Value)
Some summit-hosting tools are worth splurging on, and others are a waste of money. But how do you know which tools are worth the investment? After hosting 3 of my own summits and helping hundreds of online business owners navigate the summit planning process, I've learned what tools and resources are worth buying, and which ones you can pass on. This Buyers Guide takes out the guesswork and gives you my recommendations for tools to use and where to spend and save! It includes 3 sample budgets with suggestions for where to spend to make the process smooth and easy - no matter how big or small your budget is!
BONUS: Summit Timeline Generator ($500 Value)
Our Summit Timeline Generator will have your entire summit timeline ready to go in 1 second flat. Once you use the Summit in a Box trainings to decide when you'd like to host your summit, you'll plug that start date into the Timeline Generator, and it will set the due date for every single task in our project plan for you. What would have previously taken at least 3 hours is literally done in the time it takes to blink.
COACHING

 BONUS: 1:1 with our Lead Positioning & Copy Coach ($1500 Value)
Get 1:1 coaching and feedback on the most important part of the entire summit planning process - your positioning and messaging. With this bonus, you'll be able to submit your initial summit plans, then meet 1:1 with our positioning and copy coach Elli, to refine your summit positioning so that it aligns perfectly with your goals and make sure that you're on track for a successful event.
COACHING BONUS: Registration Page Copy Review and Critique ($500 Value)
Feel totally confident that your registration page is optimized for conversions with a detailed registration page copy review and critique within your first 3 months in the program. After meeting 1:1 with Elli to nail down your summit messaging and positioning, submit your registration page for a full walk-through video of your registration page pointing out changes and tweaks to boost conversion rates and get as many registrations as possible.
These bonuses alone are worth well over $3,000
But you can get access to it all for as low as $350 today!
Here's what students have to say:
65x return on investment
Heidi, host of the Book More Weddings Summit, was tight on time and needed guidance and time-saving templates to cut her prep time in half. With her first summit, she made a 65x ROI.
Doubled email list + $11k in sales
Laurie, host of Small Church Summits, saw the momentum of her business change after her first event. She doubled her email list and made $11k, which is a bigger return than she'd seen from anything else in her business up to that point.
I surpassed my income goal and more than doubled the goal I had set for email list growth! I have received amazing feedback from my speakers and my attendees that they loved how everything was run, and I give all of the credit of that to Krista. Truly - you helped me make this event a success, and I can't thank you enough!!
- Kory Woodard, Be Seen Get Booked Summit Host
I pitched an industry expert for my summit, using the Summit in a Box template as a guide. Not only did this person say "yes", but she began her reply by saying, "This is possibly the BEST pitch I've ever received." I now plan to reference her when pitching other speakers. Thank you so much, Krista!
- Lee Chaix-McDonough, Clarity Summit Host
An online summit is the fastest way to increase your income, impact, and visibility. It can help you get results like:
Average email list growth after hosting an online summit.
Average summit conversion rates using Summit in a Box strategies.
Worth of clients booked in advance after hosting an online summit.
Let. It. Be. Easy.
Planning an online summit is a big project, and it does take time and commitment, but there's no reason to make it harder than it has to be.
With Summit in a Box®, you'll have literally everything you need to make hosting a virtual summit as simple and streamlined as possible.
Average time spent writing speaker pitches using the Summit in a Box® templates.
"Yes" rate when using the Summit in a Box Speaker Pitching strategies.
Hours saved by following the processes and using the templates layed out in Summit in a Box® to launch your profitable summit with ease!
You know you're ready to uplevel your income, impact, and visibility with an online summit.

So now you have a few options:
You can save money, but spend big with your TIME. Figuring it all out on your own might seem like the most cost effective option, but you end up paying with your time. As a busy online business owner you have too much on your plate to waste time piecing together a strategy, writing all the copy, creating all the promo material, and figuring out the tech for your online summit all on your own. And after all that time and effort there are no guarantees that your pieced-together strategy will even work.
You can spend thousands of dollars on designers, copywriters and consultants to do it all for you. Hiring done-for-you service providers and one-on-one consultants for everything that goes into planning an online summit can easily cost you upwards of $15,000. Even if you have that kind of money to spend, those expenses will eat away at your profit margins, FAST. I don't know about you, but I'd rather keep those profits for myself.
Or you can follow my exact processes and strategies, and use my exact copy, website, and design templates to save yourself hundreds of hours and thousands of dollars that will bring a return on your investment and help you to streamline your first profitable and stress-free online summit.
I ran two summits on my own piecing together what I needed from various places online. When I ran my third summit using Krista's resources I made 6x the income, around $18,000, from my event. If I had not had the tools that are in Summit in a Box, I don't believe I would have had that success.
- Cara Harvey, Purpose Driven Mom Summit Host
If it wasn't for Summit in a Box, I wouldn't have been able to pull off my summit. I would have been lost, confused, and second-guessing myself the whole time. I love that I was able to wake up each day, click on what I needed to do, and see exactly how to do it. With my first summit I 5x-ed my email list and have already been asked to speak at 2 other summits!
-Moira Cleary, "Mom, You Got This!" Summit Host
365-Day Money-Back Guarantee


If you put this program to use, there is NO risk to you!
Investing in your business is a big decision, and I want you to be able to do it with confidence. I want to remove the risk and give you the chance to put these strategies and resources to the test with my 365-day refund policy. That gives you plenty of time to go through all of the Summit in a Box® materials and put them into action. You have an entire year to implement these strategies, choose a niche and topic based on my training, use the templates, and do the work to launch your first profitable online summit. If you do not make your money back through your first summit using these resources, email [email protected] sharing proof that you implemented the strategies to get a full refund.
In addition, we have a 7-day refund policy. If you join the program and decide that Summit in a Box® isn't right for you within the first 7 days, you'll receive a full refund.
I am so confident in the strategies, templates, tutorials, and support you get inside Summit in a Box® that I'm willing to bet on it. Hosting a summit following these proven strategies can transform your business. As long as you're committed to following through, you have nothing to lose and all the visibility, income, and impact you desire to gain.
Online business owners across multiple industries have fast-tracked their visibility, income, and impact by hosting an online summit.
Saved hours and hosted a $35k summit
Hannah, host of The Supported Photographer Summit, wanted to host an event to boost her income, email list, and exposure without the full expense of her time. Her first summit made $15k and her second made $35k!
Nearly 6-figure summit
Dama was helping a client with no audience put on a summit, but had never done one before. With Summit in a Box, they brought in 9500 attendees and nearly 6-figures in all-access pass sales alone.
When I first got the idea to host a summit, I had no idea where to start. Using the Summit in a Box resources, I doubled my email list and made 150 all-access pass sales, giving me a 16% conversion rate! My second summit brought in 5000 attendees and over $34,000. I'm officially hooked on summits!
- Hannah Murphy, The Supported Photographer Summit Host
The Summit in a Box email swipe files for speakers and affiliates made my life SO much easier! I am so happy to have summit-specific copy that lets me plug and play, which literally saved me hours and tons of money on hiring a copywriter. I am so glad to have Krista's brilliant mind as a resource!
- Vanessa Ryan, Opt In Party Summit Host
I was planning a summit on a really tight deadline. I needed a resource to speed up the building of the summit and make sure I was doing it the right way. Summit in a Box broke that giant project into specific pieces that I could implement, along with templates to make it more efficient. This is my one-stop-shop for all things summit. Before my summit, I had no audience and went from 0 to 500 leads with a 10% conversion rate. And I've kept 90% of those people on my email list!
- Desola Davis, Sales to Scale Summit Host
There is no other way to host a summit. This is the best money I have spent on my business. I'm blown away by all the value in the course and I've barely scratched the surface.
- Stephanie Goodman, The Plant Based+ Method Summit
Summit in a Box lays out the entire strategy so you're not left questioning what happens in certain parts and why it happens that way. It's created to really maximize the conversion rate and I definitely saw that. I got a 65x return on investment and my email list doubled. Some of the best money I've ever spent.
- Heidi Thompson, Book More Weddings Summit Host
Through virtual summits, I grew my email list to 10,000 subscribers in two years, 10x-ed my annual revenue, doubled the size of my membership, went from a one-woman-show to having a team behind me, and changed my industry. It's not just the system or process, but the person. Krista is very genuine and she cares. There is no way I could have done this without Summit in a Box. Best investment I ever made!
- Laurie Graham Acker, Small Church Ministry Summit Host
In 24 hours since registration has opened, I've had over 100 signups (original goal was 500 total) with a 17% all-access pass conversion rate - this method WORKS! A big thanks to Krista for teaching me the way!
- Jess Campbell, Raise More Together Summit Host
In just 3 weeks, I pulled together all the summit pages, emails, and attracted 30 stellar presenters. I wish I would have started planning earlier, BUT thanks to Summit in a Box, I was able to put it together in record time! If you haven't picked up Summit in a Box, spare yourself the headache of figuring it out on your own and just get it! Krista, you are a rockstar when it comes to summits!
- Blaney Teal, The Passionpreneur Summit Host
Time was my issue and I needed something to save time. Summit in a Box had a template for everything. Krista made this so ridiculously easy and I can't imagine not having all the starting-off points that Summit in a Box gives. We had $22,463 in all-access pass sales, added an extra $10,000 of course launch sales, and people were asking when we were going to do it again before it was even over. We wouldn't have had that without Summit in a Box.
- Kate Doster, The Big 3 Summit Host
When I hosted my virtual summit using the Summit in a Box resources, I made $10,000, which was 3x what I had grossed hosting one all on my own. Seeing the emails from attendees of my summit and the results of the attendees who were deeply impacted by the content of my summit was really amazing.
- Ashley Beaudin, The Choose Yourself Summit Host
I recently concluded my summit and couldn't have achieved what I did without Summit in a Box and your support. People are still buzzing at how amazing and innovative the event was. My mailing list exploded and my reach is now far beyond anything I ever imagined. I'm looking forward to my next summit!
- Jamila Bannister, The Brand Print Summit Host
Summit in a Box made setting up my summit in WordPress easy. Before joining I'd hosted two summits on HeySummit because, even as a developer, I simply didn't have the motivation to set up a summit from scratch with WordPress. But after joining, the setup was so easy. I love the Summit in a Box theme and templates! I am now super excited about my upcoming summits! I have total control over what happens on the pages and use my favourite plugins and integrations and together with the step-by-step process map know exactly what to do.
- Anchen Le Roux, The Page Builder Summit Host
$16k summit as a one-woman shop
Eden, host of the Rebel Boss Summit, didn't know how to manage the moving pieces of a summit and didn't want to reinvent the wheel. Her first two summits made $16k and her third $34k.
How much time should I expect to spend planning, strategizing, and launching my online summit?
I don't have a very big audience. Should I focus on growing my email list before hosting a summit?
What exactly is included inside Summit in a Box®?
How do I access the materials?
How long do I have access?
What website platform are your page templates created for?
What software are your graphic templates created for?
How do the copy templates work?
How long do I have to use the coaching bonuses?
What is the Student-Led Community?
Can I use the Summit in a Box® resources for my clients?